CUSTOMER TESTIMONIALS: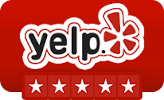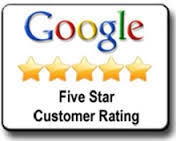 Jax Party Supply

is awesome. Our customers agree. We take pride in what we do and put in as much effort as it's our own event! Here are a few testimonials from some of our satisfied customers:
"All the items that I rented were clean and in perfect condition. The owner and staff were on-time with delivery and were so friendly and accomodating with everyone especially my guests. " - Ginete
"I am writing this review because it seems impossible to get exceptional service from businesses these days, however Jax Party Supply and Rental is the exception. They were fast, efficient and on time from the quote process to delivery of the items rented, to pick up of the items. I would recommend this business to anyone looking to rent Tables, Chairs, Coolers or anything else for that matter. They were FANTASTIC!" -Ken

"We hired jax party for our parents birthday celebration and it was easy to find everything we needed. We were able to find retail party supplies and the prices was very competitive and the party tableware and materials were good quality than we usually get at local party places. Our guests loved the custom designs on the pictures and also loved the attendants service and energy and they made the party even more energetic and fun. It shows they take their service seriously and we recommended them to our family and friends." - James

Jax party supply & rental is AWESOME!! friendly service and very professional. Now I know why they take pride of their products, superduper clean and high quality bouncers. I love the fact that an attendant is present to make sure kids are safe.. we had a limited time to prepare for my son's birthday party and came to found out that Party City at Fremont is already closed, ugh this is crazy! Coming across Jax's referred by a good friend saved the day. They have everything we needed for my boy's TMNT themed party. I seldom write reviews in here but I think the owner deserves "a pat on the back" for going above and beyond. Some items that they don't carry on their online store were made it available by the owner with just one call and had them in one drop. that's what you call convenience! They also took care of all our party favors and banners. The best part for me as the father is the piñata stand (check my photos..) that part is always been my problem, but not anymore!! you guys ROCK! my wife and I are looking forward to doing business with you again soon. Keep it up! - Ranjo
"Great outstanding service. Looking forward to renting from you again, or using your services." - Tina
"Amazing experience. Great customer service from start to finish. My guests truly enjoyed the Jax experience. Excellent pricing too! I will definitely recommend Jax to all my family and friends. Excellent customer service and great price." - Wilma
"They were awesome! Came early and stayed late. Very friendly and great service. Will hire again!!! Great Job! Would defintely reccommend!" - Chelsea

"The Best" - Karina
"Great people, super friendly, helpful and patient. They offered design options and we ended up with a fantastic one. I will be recommending them and would definitely hire them again myself for another event. Thank you Jax staff!" - Michele
"This was one of my best last minute choices for my daughter first birthday party. It was the hit of the party (photo booth) the staff was great and very accommodating. I will defiantly be using their services again for my next event." - Kari
"They did an outstanding job. Was very pleased with the entire process from customization of prints, all the way to the event day. They made our guests feel at ease and also brought in a lot of props suitable for the event. Our guests and us were extremely happy, and the event turned out great with so much energy and fun from their photobooth. We were also able to buy some of the party decorations and they even offered their uplighting for a great price. Definitely a event well done and would and already recommend to many." - Peter
"The service was exceptional, our guests had so much fun with the photobooth. Creative, enjoyable props and backgrounds" - Joyce
"Hired them for a wedding. The staff was very friendly and they worked with us with a last minute background request. Will definitely hire them back" - Lisa

"Fun, Professional and were able to provide me a very creative and beautiful picture layouts" - Joy

"Although new, these guys are great. Very prompt in their response and quotes. Quotes are very reasonable and pretty competitive from what we've gotten. They seem to have all great new equipment. We're also able to book one bounce house and couple party rental items. Liked their themed party supply. It was much easier for me getting everything done in one place instead of running around everywhere and also just have to deal with one company. Way better than my last experience." - Roy
"WOW!!! What a great service!!
"These guys were great!!! They created exactly what I wanted for the strip and they were really easy to talk too! I would for sure hire them again! I even got my photos within 2 days of the event!!!! WOW!!!! They also sent some complementary prints! Great team and great service!!!"" - Lucy C.
Awesome Photobooth!
"I rented a photobooth for a company carnival that I planned. The JAX team was on time for setup and very responsive throughout the whole process, from initiation of quote to arrival on premise. They were also very flexible and patient with me as I worked out stringent insurance requirements, and I'm so glad we were able to make it work in the end! I also really liked the many fun props and many customization options for the photo strips ahead of time! Would definitely recommend them!" - Celia M
Awesome service!
"We had a photobooth with unlimited prints, memory book, and bouquet of balloons from Jax for our babyshower. We loved everything and their service was excellent! I had so many requests and last minute orders, but everything still turned out nice because they were easy to talk to! My guests loved their photobooth, too! They saved our party!! We'll definitely hire them again!" - Lea M

Awesome service!
"We were very happy with their services and everyone had a blast at the photobooth. This time around we rented only the photobooth, bubble machine and generator because we were at an outdoor venue with no electrical outlets, but they literally have everything you can think of for party supplies. We definitely will consider taking advantage of these other services at future events." - Alyssa C

Highly Recommend
"Excellent!!!! 1000 Stars.." - Gidget N

I rented a photo booth from Jax Party Supply for my daughters Baby Shower, from the moment I made contact with them they were very professional and worked with me and I was able to get everything I wanted at a fantastic price. They came early and set up. They had really good props and were super nice to all my guests. I would definitely recommend them and can't wait until I have another function to use them again! AWESOME!!!! - Samm S

They did my 50th birthday party. It was great! All the supplies were really cool. I highly recommend doing business with them. - Tim B
© Jax Party Suppy and Rental. All rights reserved . Technology/BackOffice support by Applaya Technologies Inc, San Mateo, CA